A Trustprofile and review system for your Shopware webshop?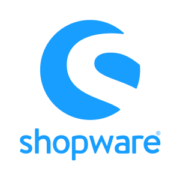 The Shopware 6 module provides a simple integration of Trustprofile within your webshop. This makes it very easy to integrate the innovative Trustprofile Javascript Integration into your Trustprofile webshop and send your customers an automatic e-mail invitation to leave a review. With each completed order, an invitation is automatically sent to the customer inviting him to share his experience.
With reviews, you increase the trust and conversion of your webshop.
Show sidebar and send review invites
First, register your Trustprofile on this site. After which installation is easy via the Shopware 6 Plugin Store. In the plugin store, you search for Trustprofile, install our plugin, and configure it to your own preferences. That's it!
Product Reviews
Our Shopware 6 integration brings the power of product reviews to the forefront. In the same invitation where customers reflect on their shopping experience, they're also prompted to assess the specific products they've acquired. These insights are then synced back to your product pages, enriching them with valuable feedback. Most notably, these star ratings shine brightly in organic search results, offering immediate credibility when potential customers search for your products.
Integrate other Trustprofile widgets
In order to place our logo and/or review widget on your Shopware 6 webshop, a piece of HTML can be added. The HTML code you will find in your Trustprofile dashboard > Installation > Widgets or Banners.
https://www.trustprofile.com/wp-content/uploads/2023/07/TrustProfile-Logo-Whtie.svg
0
0
admin
https://www.trustprofile.com/wp-content/uploads/2023/07/TrustProfile-Logo-Whtie.svg
admin
2023-10-01 12:20:03
2023-10-01 12:26:33
Shopware integration